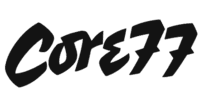 This is from 2010 | 5 minute read
Changing Design Education
Overview
The discipline of design has been undergoing dramatic change for decades. Yet design educators have been slow to evolve their programs, with the following problematic results:
Design students learn tired and irrelevant methods and techniques
Students and parents generally fail to realize a "return on investment" from an increasingly expensive college education
The production of design knowledge through scholarly design research has not been able to evolve at the pace necessary to manage the complexities of our world and culture
It was at this moment of disconnect that design educators gathered in Raleigh, North Carolina, to explore the topic of emerging practices and to dissect the changing conditions of design. Present at the New Contexts / New Practices conference were close to 200 design educators, heads of programs, and students, who learned from provocative position statements and then explored these statements in more depth through moderated authoring sessions. As provocateur within the "New Conditions: New Practices" conference segment, Shelley Evenson described the changing qualities of culture and society and the new demands placed on design educators in driving specialization toward fields like service and interaction design. The segment's moderator, Christopher Vice, unpacked how these cultural shifts have led us to a point of necessary change, where we must actively and aggressively reframe design education in order to best meet the challenges facing our world and culture.
The Cultural Background: Moving Beyond Artifacts
For most of the history of the field, educational programs in graphic design have taught students how to create artifacts — how to develop printed posters, brand elements, pamphlets, postcards and signage. This work involves a number of core competencies, including but certainly not limited to color theory, two-dimensional design, three-dimensional design, typography, composition, printing and prepress, packaging, digital prepress, logo and mark creation and more. But the world has changed, and professionals rarely focus exclusively on printed material. In the last 20 years, the overall landscape of design has shifted:
From single artifact-systems to design language systems, focusing on a unified visual and semantic message across multiple printed pieces
From one-way communicative artifacts, such as brochures, to interactive artifacts, such as software
From designed artifacts to "design-thinking," where the focus of the design process is applied in the context of large-scale business, organizational or cultural problems
From commercial goods toward service, emphasizing time-based, human, and more experiential qualities of designed offerings
The Opportunity, and Strategies for Realizing It
There is an opportunity for design education to change in order to respond to the above shifts, and to better prepare students for the realities they will face as they graduate from college or university.
1. Recast the Foundation
Nearly every design school in the United States and Europe begins with a focus on foundational studies, where students learn the base elements of design that include two- and three-dimensional design, typography, color, composition and more. These courses typically are studio-based and follow in the footsteps of Bauhaus education: Students learned by doing, and the "doing" was often long, arduous and methodical.
We propose to dramatically reframe or completely eliminate required courses that focus exclusively on issues of typography, color, composition and other base design skills. The elimination of these courses is significant in freeing space for other, new skills, given that the entire first year (or one-quarter of an undergraduate's education) may be spent on this type of activity and learning. Of course, altering or removing these classes comes with a cost, and even mentioning this is heretical in most design institutions. Yet it seems that a student may be better served with a Helvetica A4 template and a warning to avoid typographic explorations until post-graduation, than with hours of Prismacolor type exercises.
2. Specialize and Differentiate
It is increasingly clear that design has reached a critical mass of generalists, and a more systematic approach to specialization is required to face the challenges and to train for the competencies described above.
Focus on service design or interaction design. Shelley Evenson explains that "service design is about providing the resources for people in a system to learn, adapt, and share the knowledge they gain about the world with other pieces of the system." It's an ecological view of design. It focuses on touchpoints and relationships, as these touchpoints become increasingly complicated (often through technological advancement), the shaping of interactions — the directive of behavior, through interaction design— becomes more critical as well.
Focus on participatory design — "design with." As designers increasingly turn to the complex problems of society, such as the emerging areas of social innovation, a truly collaborative approach to design is required. This recasts the designer from a position of power or authorship ("I design for you") to one of empathetic collaboration ("I design with you"). In this model, a designer supports the natural creativity in others, offering scaffolds by which others can express their ideas, wants, needs and desires.
Focus on traditional design specialties — such as industrial, graphic or transportation design — but with a narrow emphasis (such as human factors, typography or car interiors, respectively). It is naïve to think that typical design activities, such as branding, print design, or advertising, will simply disappear. But they have already morphed and advanced at tremendous speeds; to be competitive in these disciplines, designers need to offer a depth of specialty in a narrowly defined area of emphasis. This might mean educating an industrial designer to have comprehensive and deep knowledge of anatomy, anthropometrics and other human factors knowledge (at the expense of CAD skills, or knowledge of production techniques, or other traditional areas of industrial design).
Additional Foci. These focus examples are provided to be provocative, not to define the extent of specialization required in design education. There are countless specialization opportunities.
Changing Design Education
We are a culture that increasingly questions consumption and advertising, which are at the heart of industrial and graphic design disciplines. We rely on a dynamic and constantly evolving technological platform that touches all aspects of life. There is an increased demand for service-based jobs as our country re-evaluates economic sustainability. People are demanding quality, reflective and meaningful experiences in their world.
Yet design education, as a whole, hasn't embraced these challenges and opportunities.
To be direct and explicit, educators who have taught the same foundation studies courses for years will need to dramatically revamp their courses or face irrelevance. Educators who have repeated the same kerning and hand-drawn letterform exercises will find themselves teaching at a school that simply isn't focused on typography anymore — and tenure notwithstanding, these individuals will find themselves without a role. Educators who are unwilling to retrain themselves will be replaced.
If you are one of these educators, or you work at one of these programs, you may acknowledge these necessary shifts, but find personal action to be difficult. It is difficult. And it's difficult because the shift is large, fundamental and of critical importance. You'll need to read, and take courses, and attend new conferences; you'll need to re-build yourself and your expertise in a new light. You'll go from knowing all of the answers to not even knowing the problems.
But it's no longer a matter of choice. Because if you aren't able to find a new opportunity, a new specialty, and embrace the topics described above, you may soon find yourself alone or replaced. Our subject matter is too important, and our role too fundamental, to leave to the traditions of even great educational movements like the Bauhaus. The subject matter of design is the humanization of technology, and as long as technological advancements continue, so the pragmatic and day-to-day jobs of designers will continue to morph. And so must design education continue to evolve.